Podcasts let you engage in self-enriching behavior when you don't have the time (or energy or ability) to read, listen to music, watch movies, or do anything else that makes you feel enriched. Podcasts are also a great way to tune into stories and experiences that you may feel a deep connection to (the most popular podcast of this story-nature absolutely being This American Life).
As an auditory learner, I'm also a lover of educational media I can listen to – so, I love podcasts! The following five podcasts are my favorite mental health podcasts – they focus on cultivating connection and camaraderie between all the many lines of mental illness, trauma, emotional darknesses, and so many other states of mental disarray.
I hope you're able to find an episode that resonates with whatever you're currently going through, and I encourage you to share it with anyone you think it may help. The podcasts: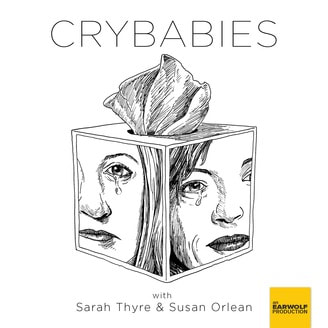 This is a podcast all about things that make us cry. Susan and Sarah of Crybabies interview guests about emotional Christmas movies, Pixar's Up, "Bohemian Rhapsody" by Queen, John Waters, family ties, and more. Notable guests include Weird Al Yankovic, Amy Poehler, R.L. Stine, Moby, and Neko Case. A typical Crybabies episode might not make you cry, but it will definitely take you on a somber but uplifting journey.
Mentally Yours normalizes mental health conversations by talking about mental health like it's just another thing. Which it absolutely is! Their topics range from living with emetophobia, money, bereavement, to coming out, OCD, rugby, and more. My favorite episode focuses on Henry Crew, a man whose self-care includes something a little more adventurous: exploring the world by motorcycle!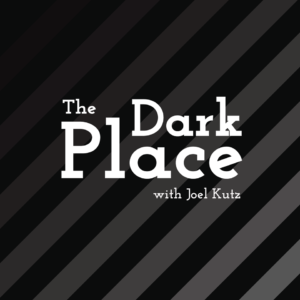 "Come sit in the dark place. Maybe if we shine a light on it, it won't be so dark anymore." This podcast by Joel Kutz was created after Kutz spent a year volunteering at the National Suicide Prevention Hotline. The Dark Place embraces how sometimes self-care requires us to really sit within ourselves and our traumas in order to come out on the other side feeling open to healing.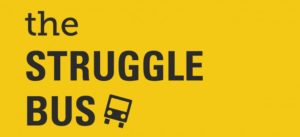 The Struggle Bus is an advice podcast hosted by best friends Katharine Heller and Sally Tamarkin. The podcast answers listener-submitted questions every week and urges listeners to "never ride alone." Topics include how to avoid thinking in black and white, how to get comfortable with being uncomfortable, how to breakup with someone, birthday blues, and more. Each of their episodes features a song of the week as well as a fun struggle bus theme song. So, go ahead and climb aboard if you're interested!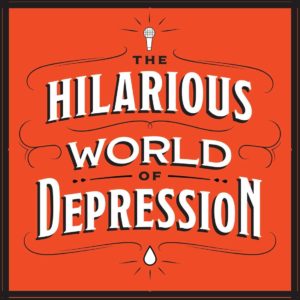 The Hilarious World of Depression
Guests you may recognize include the musician Aimee Mann, author John Green, Lady Gaga's mom, and host of NPR's Wait Wait… Don't Tell Me!, Peter Sagal. This podcast is all about laughing along the way – the way of depression and grief and anxiety. It aims to be frank and funny and addresses with sincerity how easy it is to feel alone when you're suffering. One episode interviews Ted Leo, a musician who is also a current Rhode Island resident!
Thank you for reading. Keep in mind that these podcasts are not intended to be a substitute for therapy or medical treatment – they exist to reduce the stigma around mental health conversations and to encourage the belief that pain does not need to be isolating. Please listen with care and please share your favorite episodes with those who you think may benefit from listening!
Written by: Clara Zornado