*New* Teletherapy (Phone or Video)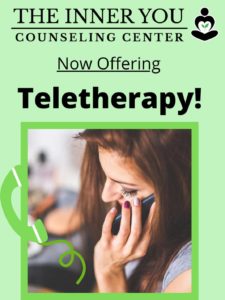 We are here to support your mental health during this very stressful time of the COVID-19 pandemic. We are accepting new patients through Teletherapy via video or phone.
We accept all insurances and offer a sliding scale for those who do not have insurance or can't afford services. For more information or to book an appointment please call 401-773-7116 or click the button below.
Teletherapy Testimonial
"My first session with Kellie was an emergency via video call. It normally takes me a while to trust people and open up. However, even in my first session with Kellie, I found myself discussing things with comfort and feeling like she was really listening to my needs.
My whole relationship with Kellie has been via video calls during the COVID-19 pandemic and from day one,I have felt connected to her and had a great experience.

In fact, it has eased my anxiety to be able to schedule midday sessions without having to factor in commute time during my work day. Although, I am eager to meet Kellie in-person, I have felt supported this entire time virtually."
– Christina S.
Additional Testimonials
"Found Their Dream Therapist"
I have been coming here for years now. My therapist is the best I have ever had. My children have also finally found their dream therapist.
-Crystal L.
"Our Counselor is Great"
Our counselor is great. She really listens to our issues and gives us great coping mechanisms and has helped us understand each other as a family better.
-Alex M.
"Caring and Accomodating"
Started coming here with my son on a recommendation and they have been wonderful with him. They are caring and accommodating.
-Christina B.
Join The Inner You Community
Sign up for our free monthly newsletter.
Our Mission
Our mission is to create a therapeutic environment of healing and hope for the children, families, couples, and individuals we serve by providing excellent direct care and providing continuing education and training to our clinic and fellow clinical providers in the community. By empowering patients to develop healthy lives and trusting relationships; we explore each person's individuality and guide them to connect with their inner you through a holistic approach.